Our origins.
As Engenie Electric Vehicle Rapid Charging, in 2016 we were awarded a contract to install and operate six rapid charge points on behalf of Cheshire East Council, across three council car parks. Soon after Fleet Council in Hampshire also installed an Engenie rapid charger in its town car park.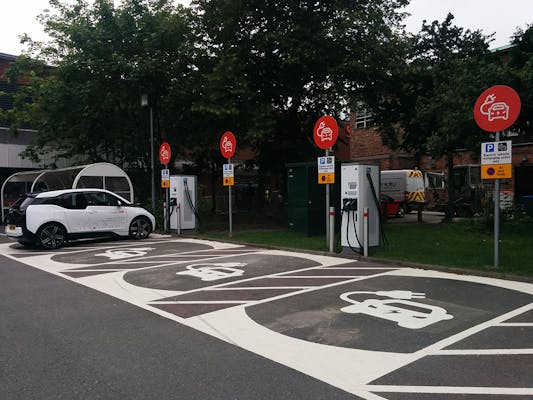 Investing for the future.
Osprey (then Engenie) received a substantial capital investment from Investec, allowing us to invest further in developing and installing the latest technology, including the introduction of new 50kW rapid charging points. Following this, we welcomed Ian Johnston as the CEO of Osprey Charging.
Investec investment
Osprey welcomes new CEO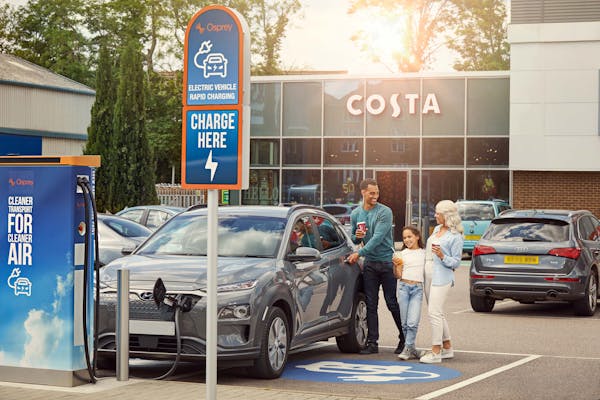 Major retail portfolio partnerships.
In late 2018, Osprey secured major retail partnerships with both M7 Real Estate and Marston's PLC. The partnerships allowed Osprey the opportunity to roll-out rapid charging across these portfolios, at convenient locations across the UK.
M7 to add rapid charging to sites
Marston's begin EV charging roll-out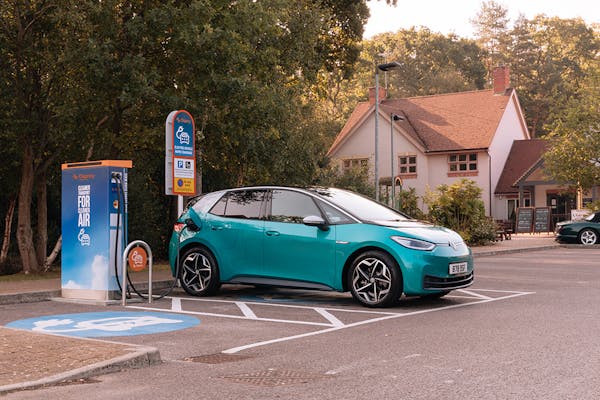 Stepping up.
Osprey Charging received a record £35m investment from Cube Infrastructure Management due to the promising sector and the company's long-term approach. Later in the year Osprey, working with TfL, opened London's first ever rapid charging hub in Stratford.
Osprey receives record investment
First London rapid charging hub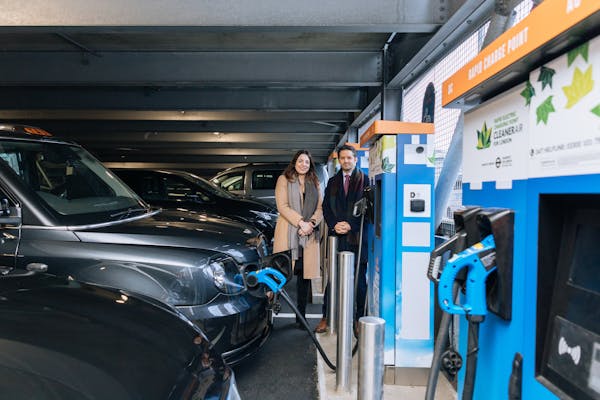 Building a network.
We continued to strengthen our landlord and local authority relationships, and build out the network. Our partnership with Brookhouse Group was the largest of its kind at the time, bringing rapid charging to 10 retail parks across the UK. Working with Cardiff Council, we delivered 12 rapid charging stations in Cardiff city centre. In another huge landlord milestone, we installed our 100th charger with Marston's.
Cardiff roll-out EV charging
Brookhouse Group partnership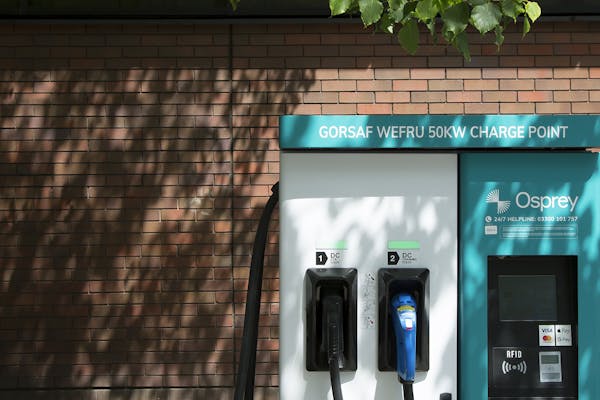 Engenie becomes Osprey.
In late 2020 the Osprey Charging Network brand name replaced Engenie. The new name was chosen to be represent power, speed and clean air – and provide a distinctive, recognisable name that encapsulates our long-held values of simple, open-access charging.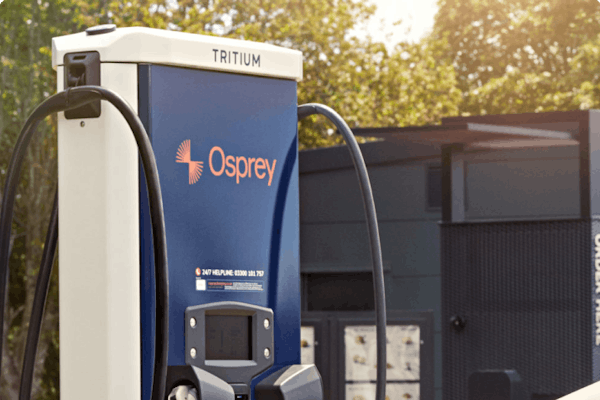 Hubs, hubs and more hubs.
We announced a roll-out of over 150 high-powered charging hubs across the UK. The first of these hubs was launched in 2021, bringing dynamic load-balancing to the network in a UK first.
Osprey hub roll-out
What is Dynamic Charging?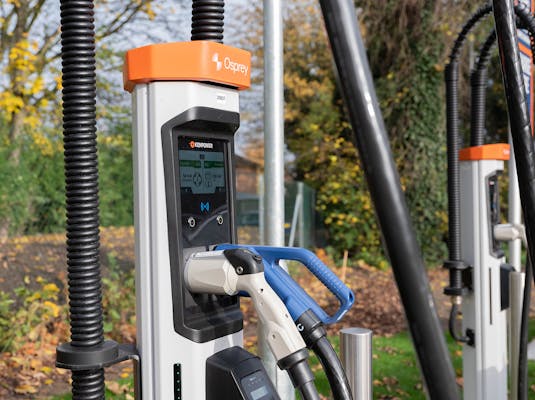 An accessible charging experience.
We launched our first flagship charging hub, at Marston's Paisley Pear. The hub is an expansion of an existing two charger site and is accessibly designed, with wider bays, no kerbs and spring-loaded cables. We also launched our partnership with industry body ChargeSafe, being the first network operator to sign up to the rating service.
An accessible site design
ChargeSafe partnership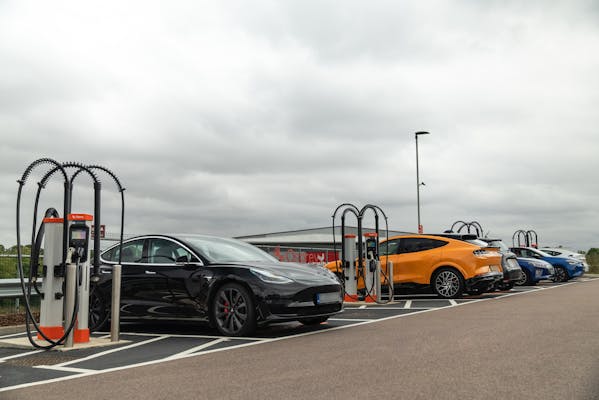 Accelerated growth.
In 2023, we hit the accelerator on growth, doubling our network size to 800 chargers in just nine months. Notably, we outpaced other charging networks by installing the highest number of charge points in 2023. As a cherry on top, we proudly launched the largest rapid charging hub in the South West, Salmon's Leap in Buckfastleigh, setting a new standard for efficient and sustainable EV charging.
Salmon's Leap Super-hub
Osprey doubles network