Our EV charging map.
Whether you're an EV driver, a fleet manager, or a business owner, our comprehensive and up-to-date map provides you with the information you need to charge your EV with confidence. With our EV Charging Map UK, you'll have access to the latest information on the location, availability, and speed of charging stations across the UK.
Start exploring our EV Charging Map UK today and discover the future of electric vehicle charging.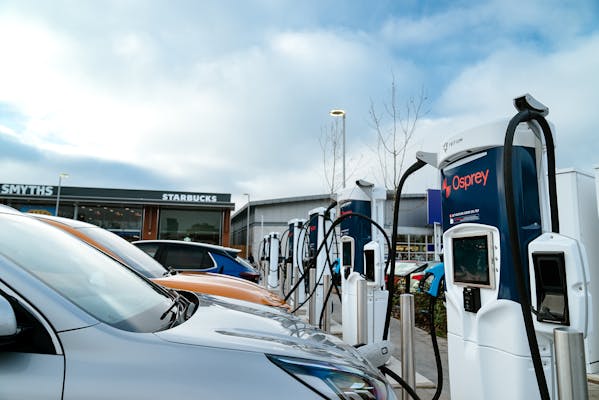 Charging made simple.
Our chargers accept multiple payment methods, our sites are open 24/7, will charge all rapid-enabled cars and there's no obligation to spend at on-site retail facilities. We also work continually to make our charge-points as physically accessible to all as possible, avoiding kerbs, creating 1.5 width parking bays and ensuring spring-loaded or longer cables on all chargers.
Pricing and payment
Accessibility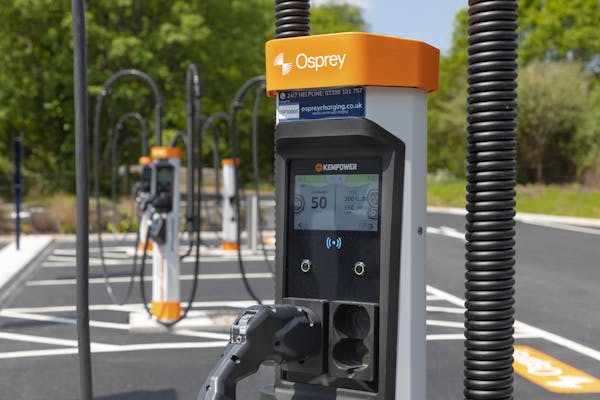 Make the most of your re-charge time.
Osprey are changing the way people see car charging time, and we believe there's no reason why it can't be spent comfortably and enjoyably. Our locations are carefully chosen to offer the best facilities so that you can make the most of your re-charge time, because time waiting doesn't need to be time wasted.
The Osprey network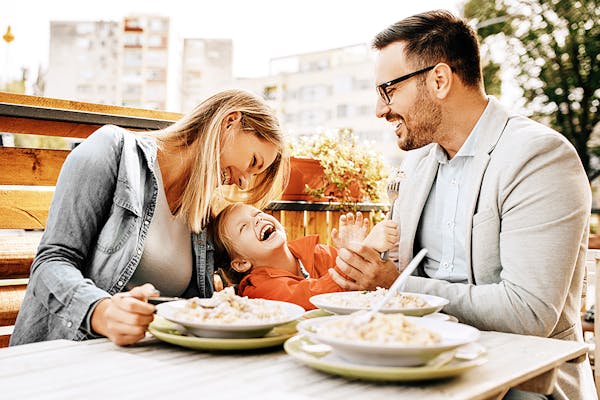 We take the building of our high quality charging network, designed to last long into the future, very seriously. The result is that we don't just place our chargers anywhere, we're picky about choosing the best partners and the highest quality sites, in what we assess to be the best locations.