What makes an accessible charging location?
Practical solutions and vocal support
Osprey's hubs are built accessibly where we own the land, and where possible in the leased space granted to us by landlords. We influence our partners to prioritise space, and are vocal in supporting formal BSI-recognised standards for accessible charging: PAS 1899, sponsored by charity Motability and the Office for Zero Emission Vehicles.

You can read our original statement that launched our ongoing position on accessibility back in March 2022.
In the words of our customers and partners
Don't just take our word for it - both our partners and our drivers have been reviewing and feeding back on our accessibly designed hubs.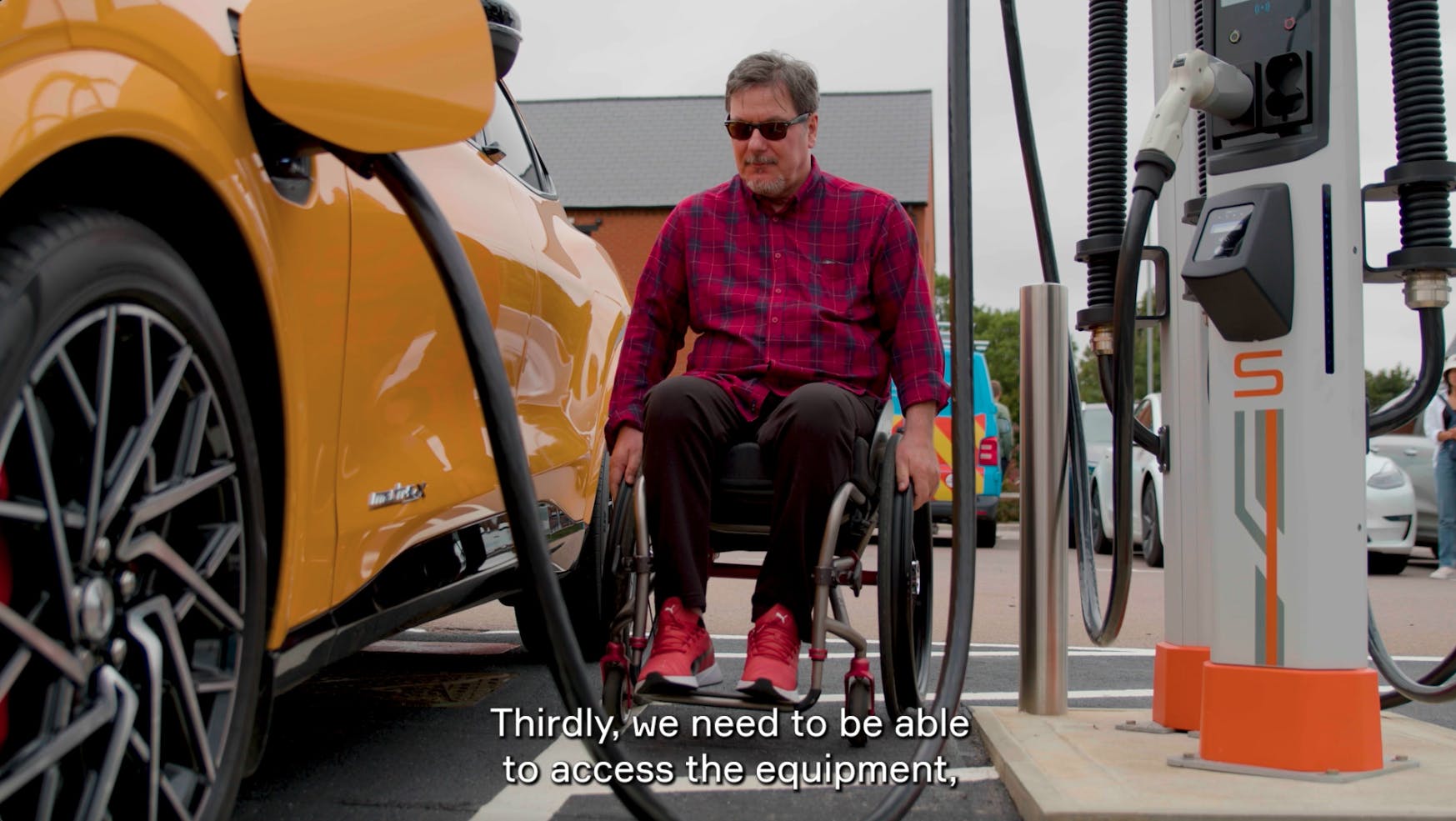 What is needed for accessibility?
Customer Roger Warner explains, illustrating his experience at an Osprey charging hub.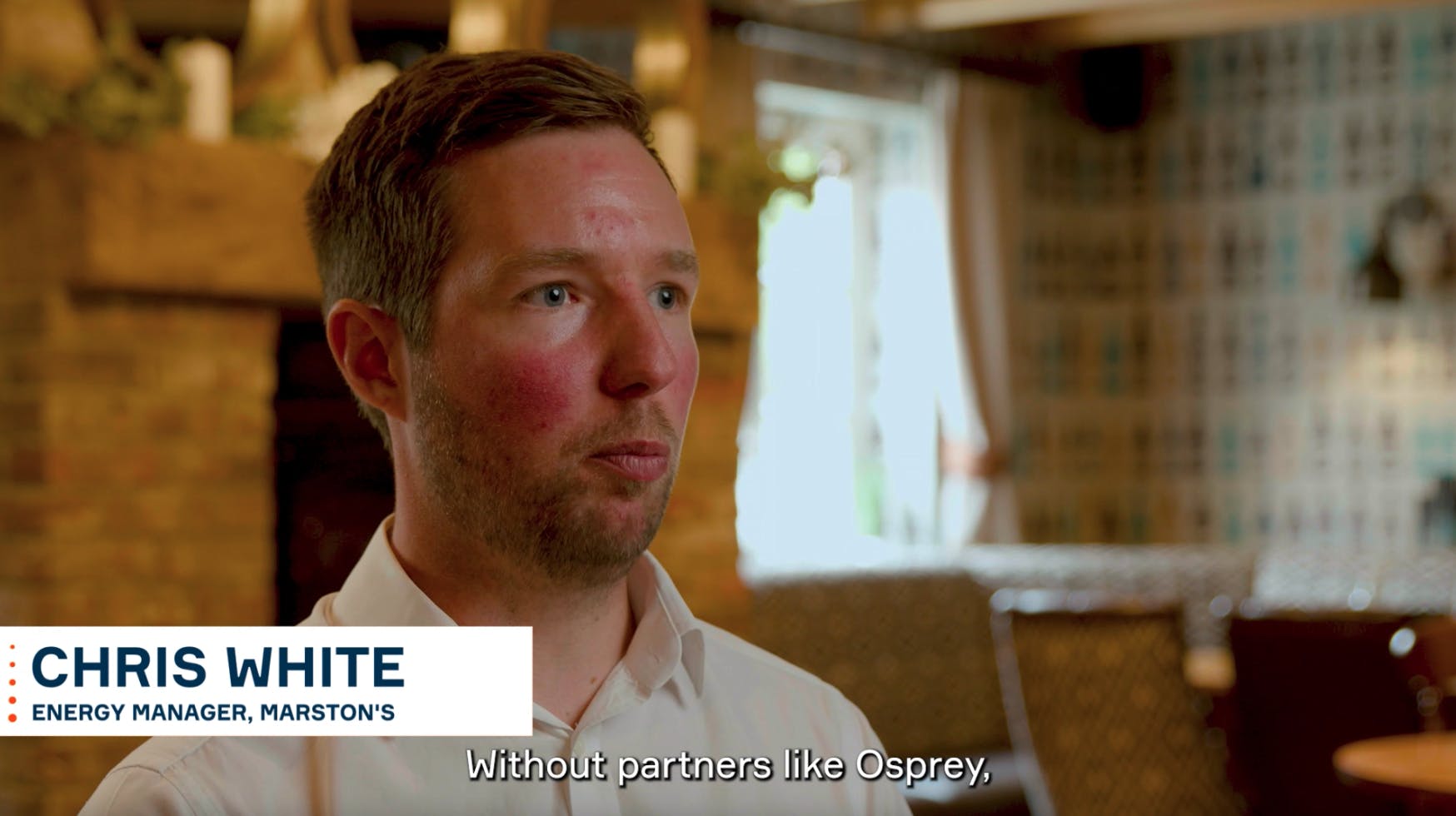 What do partners look for from accessibility?
Marston's explain how they're creating an all-round inclusive experience at their locations.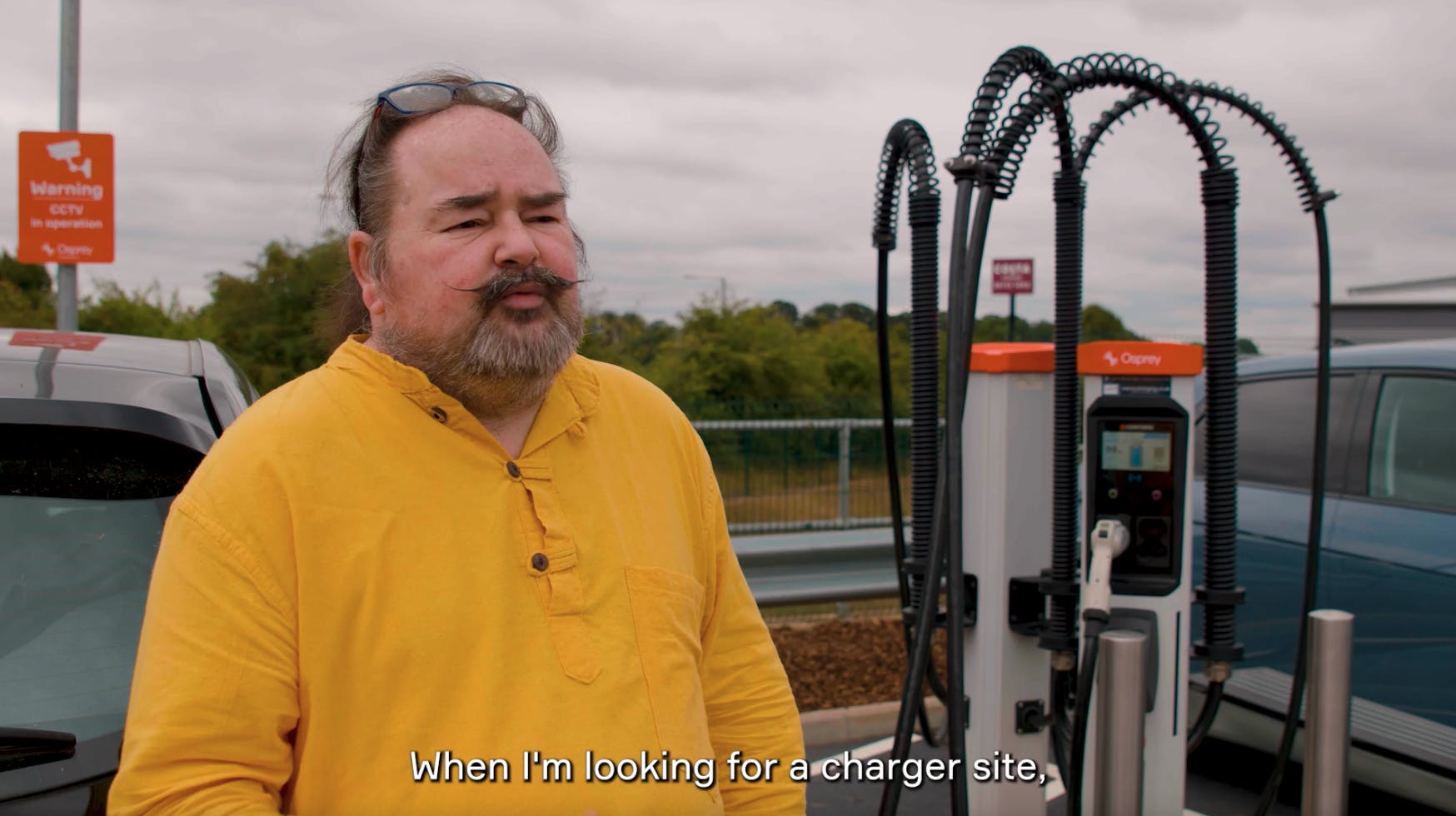 What do drivers look for in a site?
Customer Jon Brooks explains.
Independent inspections
Independent inspection body ChargeSafe reviewed our flagship hub at the Paisley Pear, Brackley.