To create, maintain and grow the highest quality EV charging network.
Osprey is one of the largest, most popular and fastest-growing rapid electric vehicle charging networks in the UK. Our vision - to play a leading role in the electrification of transport - means our chargers are thoughtfully placed, reliable and simple to use, and accept multiple forms of payment to be truly open-access. Every one is powered by 100% renewable electricity. 
Live rapid charging stations
770+
Chargers in development
500+
Where it began.
Osprey started life as Engenie Electric Vehicle Rapid Charging, founded in London in 2016. Our founding principle was to pioneer super-fast public charging with zero hassle for the customer and the landlord, thus accelerating the transition to electric vehicles.
Our story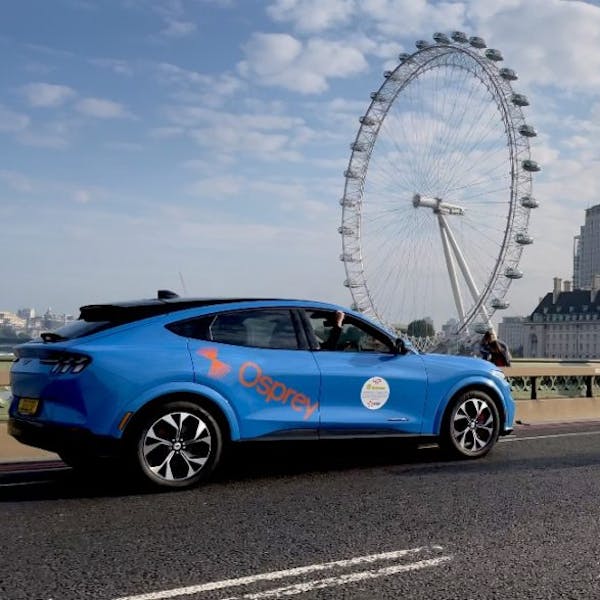 Who we are.
We're a rapidly growing business with diverse teams across a range of functions. Our people are passionate, open-minded and collectively committed to leading the transition to low-carbon transport.
Meet the team
Careers at Osprey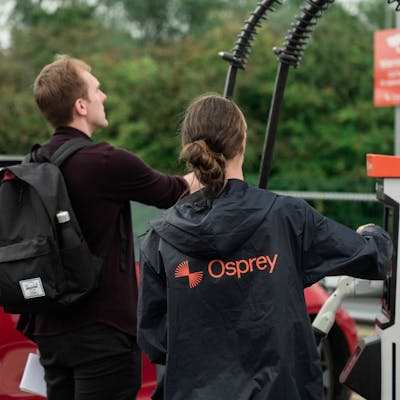 Investing in the future.
Osprey is funded by two leading global investment businesses, Investec Bank and Cube Infrastructure Managers.
Our investors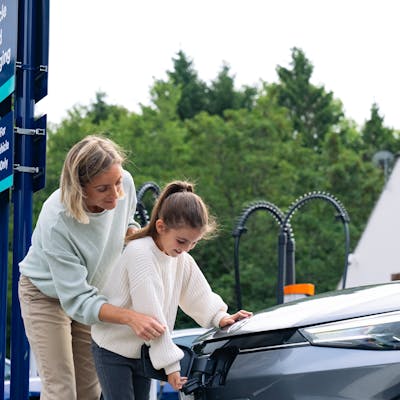 For the good of the people and the planet.
We are leading the electrification of transport by creating a charging network for everyone. We are committed to the highest standards of ethics and responsibility, for our customers, our people and the environment.
ESG at Osprey