Osprey awarded Highly Commended for EV charging.
Osprey Charging were awarded Highly Commended for EV Chargepoint Operator of the Year at Fleet News Awards
Osprey Charging, a leading provider of electric vehicle (EV) charging infrastructure, was recently awarded Highly Commended for EV Chargepoint Operator of the Year at the Fleet News annual Awards. The new category celebrates the best vehicles and businesses in fleet, and Osprey Charging was recognised for its nationwide network of rapid charge points that cater to the unique requirements of fleet EV drivers.
Osprey Charging's seamless payment system, which works with all major fleet solutions, was cited as a key factor in the company's recognition. In addition, the bespoke charging site designs that feature bigger bays were also noted. However, it was the all-round reliable experience that Osprey Charging offers, which enables fleets to charge without worry, that stood out and earned the company the Highly Commended award.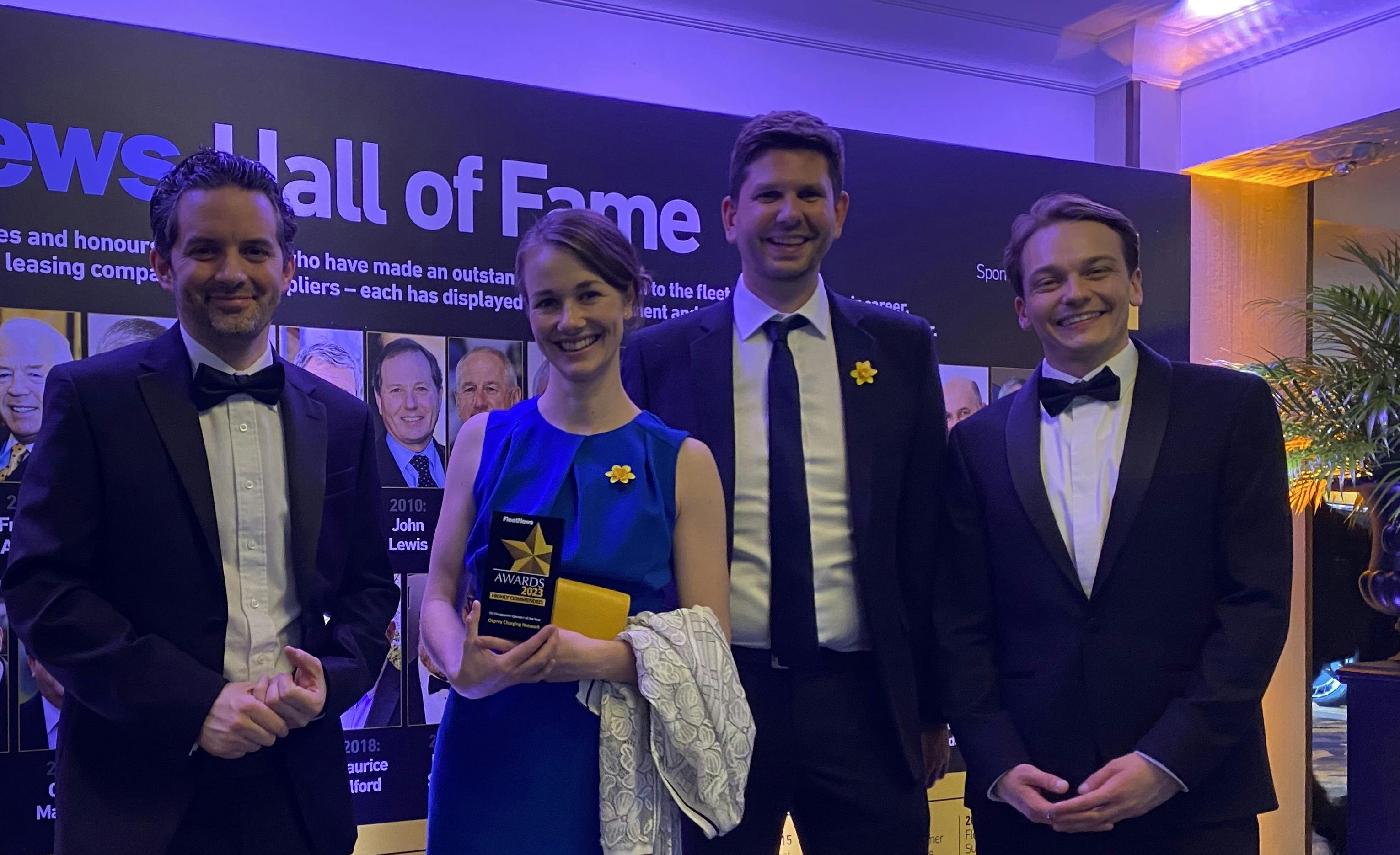 The award is a testament to the efforts of the entire Osprey team in achieving this level of service and deployment. On the night, the Award was accepted by CEO, Ian Johnston, Commercial Strategy Lead, Harry Bleasdale, Head of Product, Nicolas Mouazan and Head of Marketing, Dora Clarke.
This recognition is a testament to Osprey Charging's commitment to providing a reliable and seamless charging experience for fleet EV drivers.
As the shift towards electric mobility continues, reliable charging infrastructure is becoming increasingly important. This award recognises the companies, such as Osprey Charging, that are leading the way in providing innovative solutions that cater to the unique needs of fleet drivers, making it easier for businesses to adopt EVs and contribute to a more sustainable future.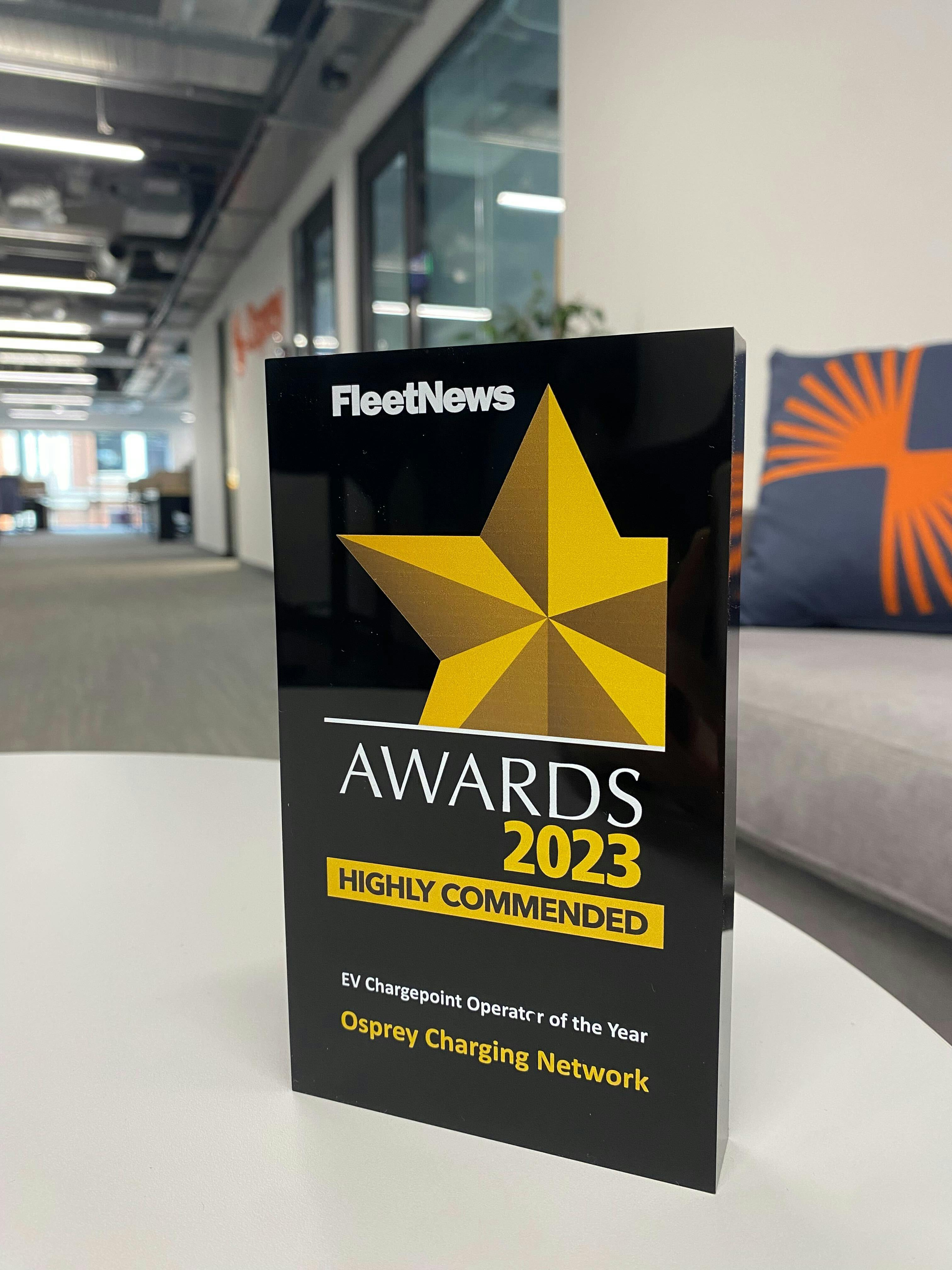 Check out all the latest news from Osprey Charging.