Charging your electric fleet.
Use one supplier to meet your all your charging needs, whether charging at home or on the road. One consolidated invoice for drivers, regardless of where they charge. At Osprey we partner with all major electric fleet charging solutions including Allstar One Electric, Mina and Paua.
Osprey launch partner for Allstar
Osprey partners with Paua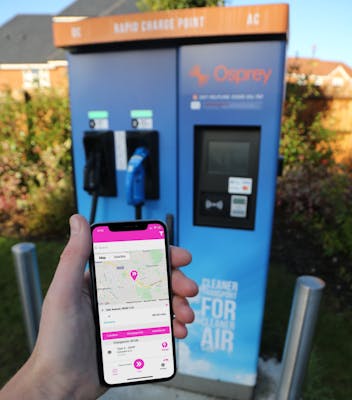 One app, thousands of chargers.
Charging your electric car used to mean hundreds of different apps and cards. Now you can use one card or app to access thousands of chargers across the UK. At Osprey, we believe charging should be simple and open-access. We accept all major roaming apps and cards on our network including Zap Pay, Octopus Electroverse, Bonnet and Shell Recharge.
Zap-Pay
Octopus Electroverse